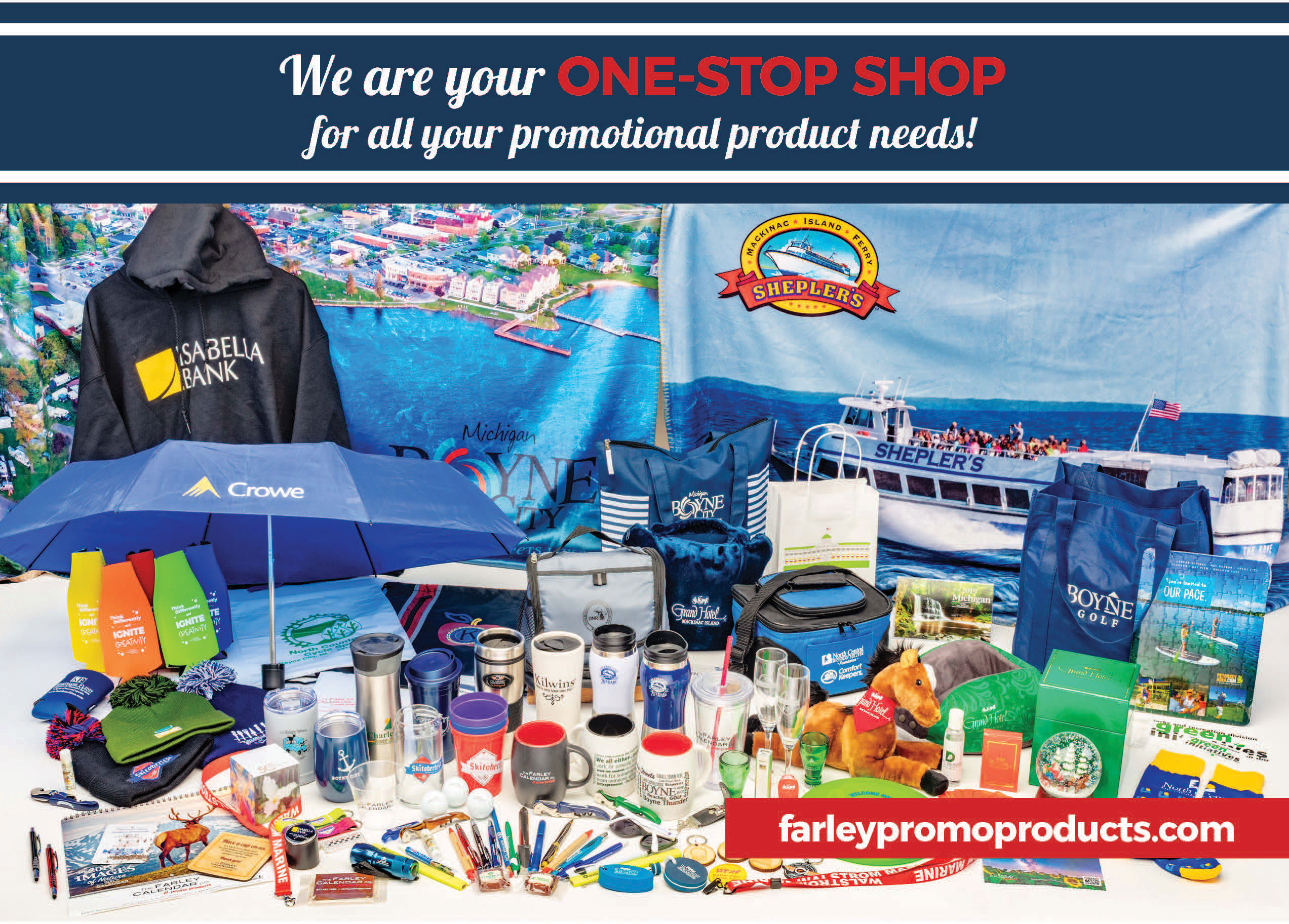 Branded Promotional Products
Create long-lasting relationships and brand recognition with your clients and prospects through the power of branded promotional products. They are proven to be one of the most effective mediums for advertising. They are tangible, useful and highly targeted to the audience, delivering high rates of return on investment.
Brand recognition requires repeated exposure to the brand name, slogan and logo. A promotional item has the ability to show off your brand on a daily, hourly and even minute-to-minute basis!
Promo items create a positive affiliation with your company. You will be recommended more often than a company who does not use promotional items because of your giving reputation!
Promo items will help you expand your target audience and reinforce your existing ones.
Are you planning a special event or celebration, need a trade show giveaway, business or employee wellness items? Check out the thousands of branded promotional items at farleypromoproducts.com. Select from Pens, mugs, water bottles, wireless device chargers, and all the hottest and unique branded items.
Too busy to search…or the selection is overwhelming? Contact us with your preferences; we will gladly select a few options and present them to you for review. Let us earn your business with our 1st class customer service and competitive pricing. Click the link below to browse our promotional products website, or give us a call to help generate some unique ideas for your business.
Visit Our Promotional Products Website
CALL OR EMAIL TODAY 877.432.7539 thecalendarcompany@gmail.com