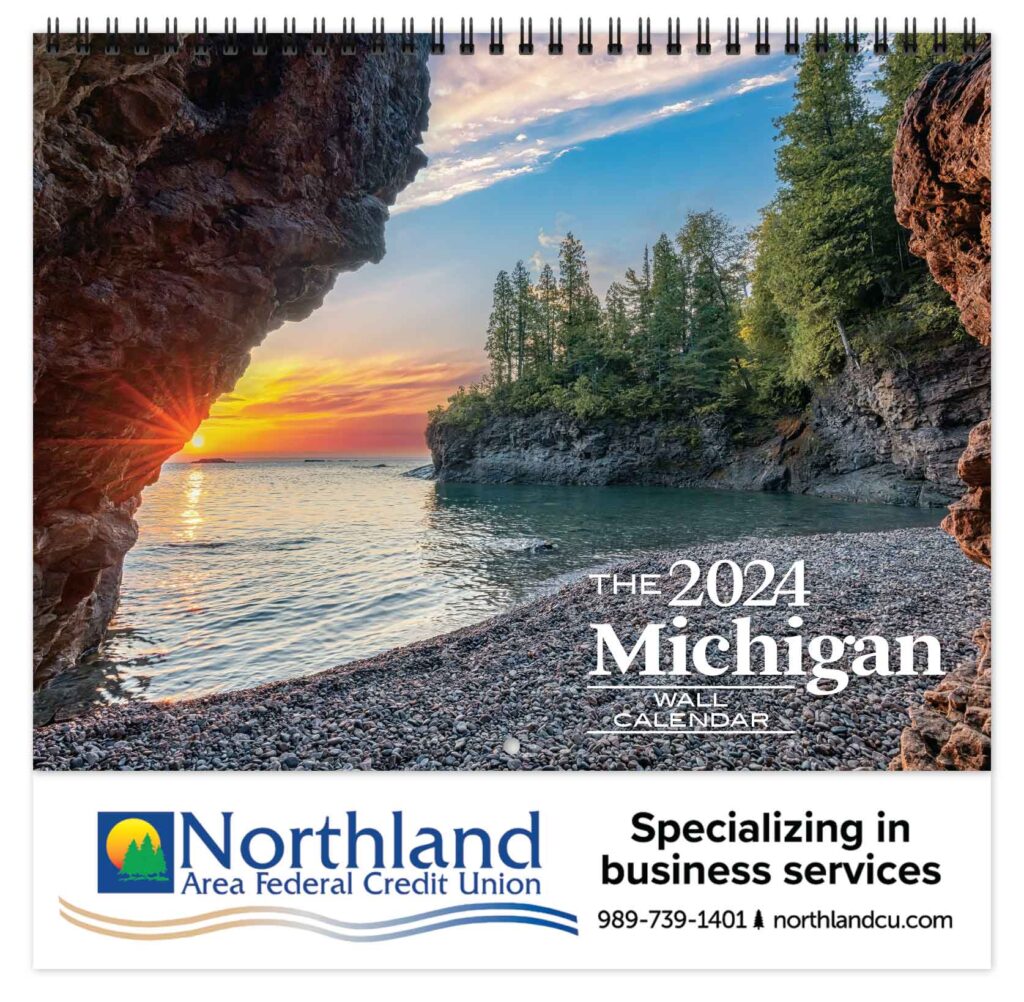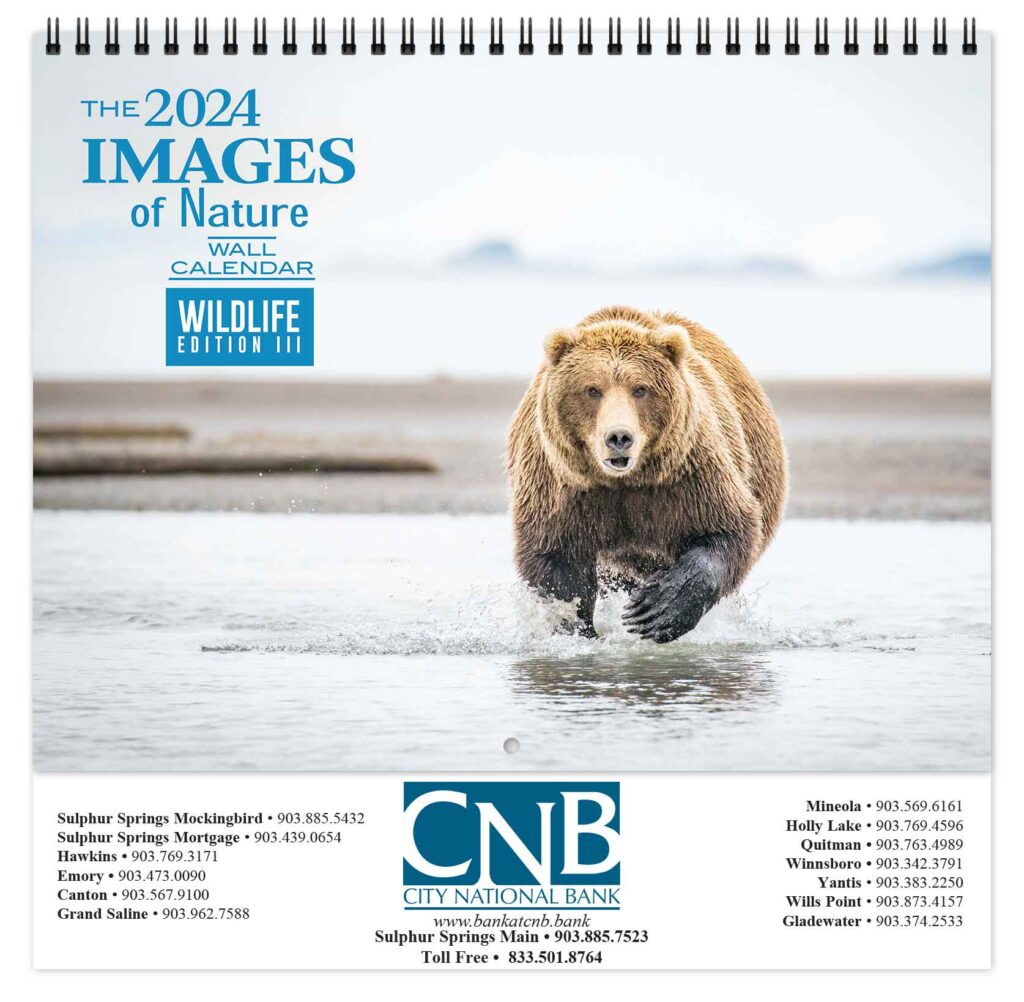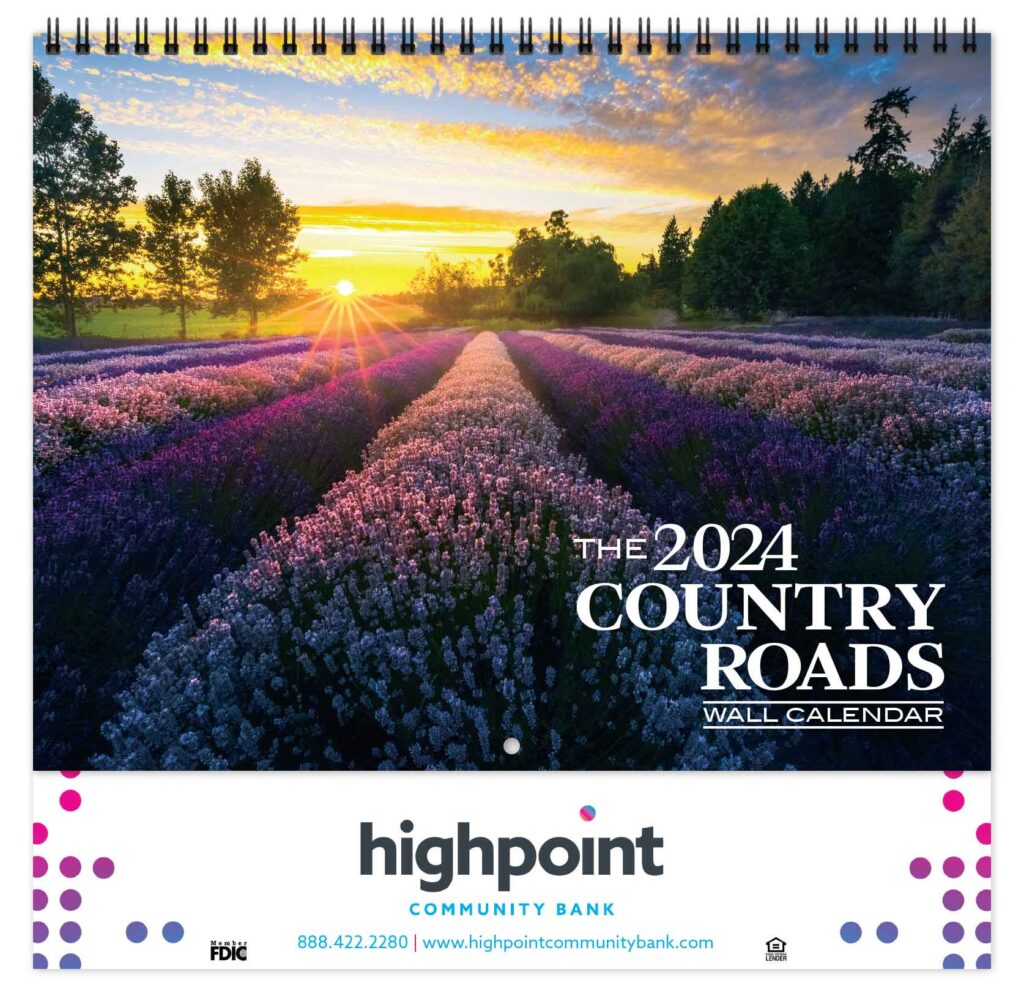 Calendars can take many forms, but as an advertising medium they provide the opportunity to build a genuine connection with recipients 365 days a year! Found in 98% of homes and 100% of businesses, calendars are a daily necessity, making them a powerful resource for your marketing plan.
Promoting your business with a calendar has many advantages over other advertising medium:
Controlled Distribution – Whether looking to invite new business or hold loyal customers, you have the ability to target markets and individuals most relevant to your product or services.
365 Day Exposure – Calendars are a necessity. Day to day—month to month—you'll build name identity and brand recognition that lasts.
Promotes Goodwill – Calendars are considered gifts rather than blatant advertising. Over time, your calendar will become an anticipated event, and customers will ask for one each year. Where else will your advertising efforts be welcomed and expected?
Farley Promo produces calendars using vegetable-based inks, 80# Sterling premium gloss coated cover weight paper and durable double wire "O" binding. With quality construction and colorful high resolution imagery, our calendars are a product you'll be proud to attach your name to!
"City National Bank chose to partner with Farley's to create a custom calendar. We were extremely pleased with the communication, production, and distribution of our calendar. The Farley team was a pleasure to work with to produce our one-of-a-kind calendar for our customers. We would do it again and plan to for years to come!"
"I am so thankful for our relationship with Farley Promo. They are always eager to help us and make the process as smooth as possible. I know when I work with them, I am going to receive quality service and products."
"The Farley Team is our go-to resource for all our promotional product needs. Their wide selection of high quality products and exceptional level of customer service is unmatched in the industry. We are truly grateful for our partnership with Farley Promo."