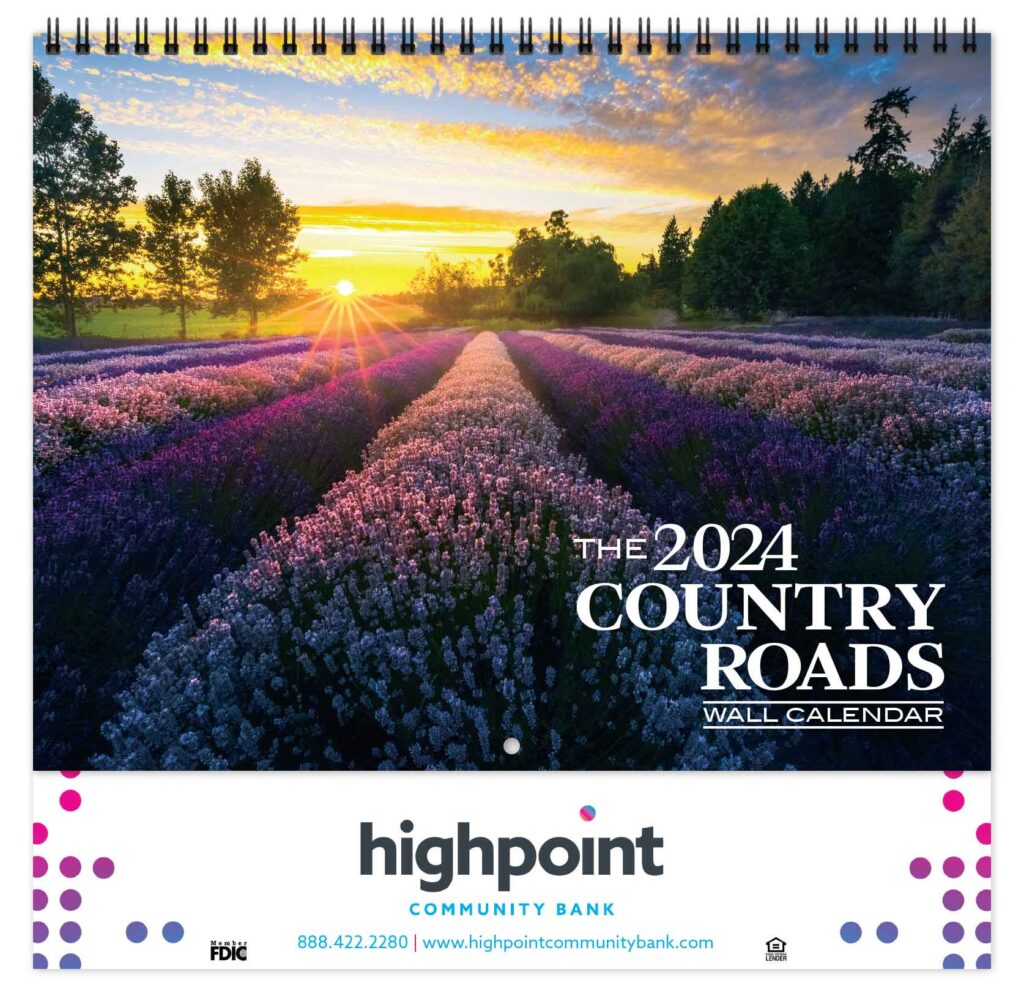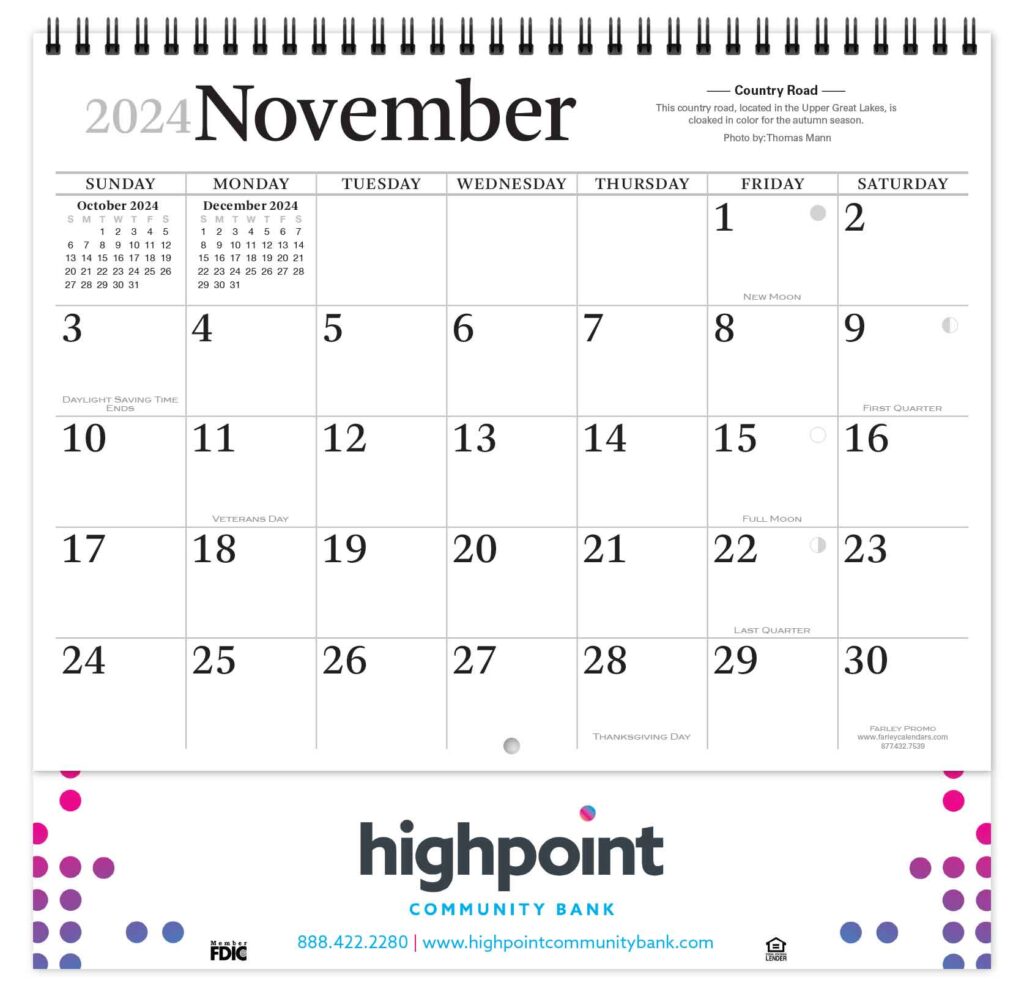 2024 Country Roads Promotional Calendars
Everyone can appreciate the serenity of those quiet, out of the way places…a peaceful reminder of simpler days. Our Country Roads calendar, featuring beautiful scenery from around the country, is a great way for your thoughtfulness to be remembered all year long.
Calendar Dimensions: Closed: 10 7/8″ x 10 5/8" • Open: 10 7/8″ x 19"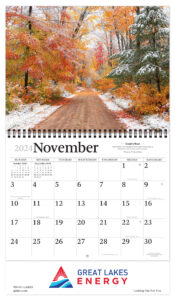 Click an image below to open a slide show of the photos used in the 2024 Country Roads calendar.